Panasonic Lumix DMC-TZ70 Compact Digital Zoom Camera (silver) Plus 32 GB Card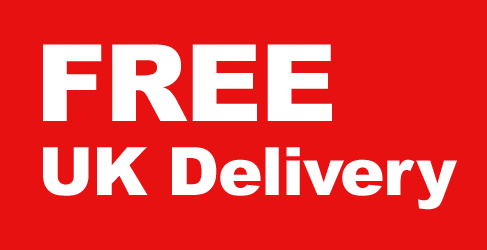 The camera has been tested and is in full working order.
It is clean, undamaged and the lens is clean and bright.
The camera has a high quality Leica DC Vario Elmar 1:3.3-6.4  4.3-129mm ASPH zoom lens for pin sharp photos.
It comes to you with -
Original retail box
CD ROM that includes operating instructions for advanced features, applications & PHOTOfunSTUDIO 9.6 software
1 x Sandisk Extreme 32 GB SD Card for photo storage
Mains power charger with USB connecting lead
1 x DMW-BCM13E 3.6v 1250mAh 4.5Wh Rechargeable Li-Ion Battery
Please note - As this is a used camera it is impossible to know how much use the battery has had and how much life it has left.
This also applies to how long each charge will last. For these reasons, it is always worth purchasing a second battery especially if you are using the camera at a special event. At this time, we do not sell batteries but they are easily available online.
Used condition - Used items often have areas where small marks are visible and sometimes not noticeable on first inspection.
They can be caused by repeated use, for example - lettering may fade where it is worn, corners of cameras may become shiny where they rub against cases, pockets etc, zips and buttons on clothing can mark the backs of cameras and their LCD screens when worn on a neck strap.
Please bear this in mind when ordering
If you have any questions about this item, please use the Contact Us link at the bottom of this page.
Panasonic DMC-TZ70 Specifications -




Brand:    Panasonic

Model:    Lumix DMC-TZ70

Also known as:    Lumix DMC-ZS50(US)

Effective megapixels:    12.10

Total megapixels:    12.80

Sensor size:    1/2.3" (~ 6.16 x 4.62 mm)

Sensor type:    CMOS

Sensor resolution:    4011 x 3016 

Max. image resolution:    4000 x 3000

Crop factor:    5.62 

Optical zoom:    30x

Digital zoom:    Yes

ISO:    Auto, 80, 100, 200, 400, 800, 1600, 3200, 6400

RAW support:    Yes

Manual focus:    Yes

Normal focus range:    50 cm

Macro focus range:    3 cm

Focal length (35mm equiv.):    24 - 720 mm

Aperture priority:    Yes

Max aperture:    f3.3 - f6.4

Max. aperture (35mm equiv.):    f18.5 - f36 

Depth of field:    simulate →




Metering:    Multi, Center-weighted, Spot

Exposure Compensation:    ±2 EV (in 1/3 EV steps)

Shutter priority:    Yes

Min. shutter speed:    4 sec

Max. shutter speed:    1/2000 sec

Built-in flash:    Yes

External flash:    No

Viewfinder:    Electronic

White balance presets:    5

Screen size:    3"

Screen resolution:    1,040,000 dots

Video capture:    Yes

Max. video resolution:    1920x1080 (60p/60i/30p)

Storage types:    SD/SDHC/SDXC

USB:    USB 2.0 (480 Mbit/sec)

HDMI:    Yes

Wireless:    Yes

GPS:    No

Battery:    Li-ion Battery Pack

Weight:    243 g

Dimensions:    110.7 x 64.6 x 34.4 mm

Year:    2015